LYNX – the online broker
with unparalleled trading opportunities
Investors want a fast and reliable trading platform, good service, and low fees. You will find all of this at LYNX.
Discover our wide range of products and services. Get the best trading experience and open an investment account via LYNX.
Fees & products
Take advantage of our extensive trading opportunities and competitive rates. We offer the ideal investment account for advanced investors and traders.
Superior platform & tools
Trade like a pro and never miss a second of the stock exchange with our advanced trading platform, trading apps, and numerous trading tools.
Award-winning broker
Experience the personal and professional service of our specialists for yourself. It is no coincidence that we have been named best broker numerous times in recent years.
---
Invest worldwide and access 130+ markets in 30+ countries
Discover unlimited trading opportunities
Invest worldwide, wherever and whenever you want. Through LYNX, you have access to the most important national and international stock exchanges.
Trade more professionally – whether it's stocks, options, futures, ETFs, CFDs, forex, bonds, funds, or leveraged products: LYNX offers you virtually all tradable products, anywhere in the world. Take advantage of extensive trading opportunities on the global stock exchanges.
You have worldwide access to:
The online broker for stocks
Through LYNX, you can trade stocks of virtually any listed company in the world. Whether you invest in stocks from the Dutch AEX or AMX, the U.S. Dow Jones, the S&P 500 or Nasdaq, you are always assured of competitive fees.
With the investment account at LYNX, you can quickly and easily buy and sell stocks thanks to the innovative trading platform. The extensive trading options also allow you to trade your favorite stock before and after trading hours. Through SMART order routing, you will always receive the best execution price for your stock transaction.
Access to 135 markets in 33 countries


Trade before and after trading hours


SMART order routing: always the best price for your stocks
The online broker for options
Clients have access to a wide range of European and U.S. stock options and index options. For example, through LYNX, clients can access over 3,000 U.S. underlying stock options.
It is also possible to trade options on the Asian and Australian markets. No other online broker offers you as many option trading opportunities as LYNX. The trading platform provides a variety of tools, including ComboTrader and OptionTrader. These tools make options trading faster and more manageable, enabling you to take and protect your positions easily.
30+ different options markets (unparalleled selection)


Professional tools for option traders


Instantly enter different options combinations


Low dynamic margin requirements
The online broker for futures
With an investment account, you have worldwide access to all major futures markets in America, Europe, and Asia.
Regardless of which futures market you operate in, you will always be equipped with the best tools, such as BookTrader and ChartTrader. This enables you to trade futures more optimally. Stay in control, save time and submit orders easily with just one click. Whether you go long or short, our advanced trading platform and tools ensure that you will always be one step ahead of the crowd.
Advanced trading tools, such as BookTrader and ChartTrader


Low intraday margin requirements


Submit and modify your orders quickly and easily


60 order types, including stop-loss, trailing stop, and bracket orders
Online broker for ETFs and Trackers
If you want to track an entire sector or index on the stock exchange, an ETF – also known as a tracker – is the ideal solution for you. Via LYNX you have access to a large selection of ETFs listed on European exchanges.
With an Exchange Trade Fund (ETF), you passively invest in a "basket" of stocks. For example, you track the performance of an index such as the AEX or DAX. You have access to a large selection of ETFs, which you can trade at low transactions costs. As with stocks, there are many order types available to protect your positions or secure your profits.
ETFs tradable on more than 30 different exchanges


Unique fund simulator & powerful ETF Screener


More than 60 order types


ETFs from all major issuers, such as iShares and Vanguard
CFDs are complex instruments and come with a high risk of losing money rapidly due to leverage. 66.3% of retail investor accounts lose money when trading CFDs with this provider. You should consider whether you understand how CFDs work and whether you can afford to take the high risk of losing your money.
The online broker for CFDs
Via LYNX, you can trade CFDs transparently, whether you want to go long or short. While many CFD brokers rely on artificial spreads, LYNX offers you direct access to the market through "Direct Market Access" (DMA).
This direct market access has the huge advantage that the spreads of the CFDs are equal to the spread of the underlying stock. No spread markups are used. You can trade CFDs on more than 7,000 stocks and on the world's major indices.
More than 7,000 underlying stocks available


No spread markups


Low financing costs


Direct market access (DMA)


Both long and short CFDs
The online broker for forex
The foreign exchange market is the most liquid market in the world. Via LYNX, you can trade in more than 80 currency pairs, such as EUR/USD, GBP/USD, and USD/JPY.
With direct access to real-time quotes of 17 of the world's largest FX banks (interbank forex quotes), the minimum spread is just 0.1 pip (point in percentage). Combined with the trading platform and the dedicated trading tools, such as FXTrader, we offer forex traders the best opportunities for successful forex trading. There are no fixed order sizes or leverages. You decide how much you want to invest per trade.
More than 80 currency pairs


No spread markups or other hidden fees


Trade in multiple currency pairs at the same time


Advanced forex platform


One-click trading via the FXTrader


Free real-time forex quotes
The online broker for leveraged products
Because LYNX is not tied to a single provider, you have access to an extensive selection of different leveraged products from all major issuers, from Sprinters issued by ING to Turbos issued by Citibank, Commerzbank, and BNP Paribas.
Low, transparent fees


Wide range of leveraged products on stocks, indices, commodities, and currencies


Trade with a self-selected leverage size


Never lose more than your investment

The online broker for penny stocks
Via LYNX, you can easily trade penny stocks and pink sheets through the extensive trading platform. You can buy or sell (short) penny stocks or pink sheets/OTCBB stocks.
Largest selection of U.S. penny stocks


Low and transparent fees


Penny Stock Scanner: scan the market for the best stocks


Trade before and after trading hours


Worldwide access to 135 markets
---
Best broker awards & prizes
LYNX – voted best online broker numerous times
LYNX offers clients access to a reliable trading platform, extensive trading opportunities, and outstanding service.
It is no coincidence that, in recent years, we have repeatedly been named best broker in numerous surveys conducted by independent parties, such as Beleggers Belangen, Handelsblatt and IEX.
Named "best broker" eight times by Beleggers Belangen


Three-time winner of the "best online broker" award by Handelsblatt


More than 24 international awards, including "best broker," "lowest cost broker," and "best futures broker"
24 ×
International awards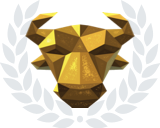 Gouden Stier
"Best Online Broker"
3 times
BeleggersBelangen
"Best Online Broker"
8 times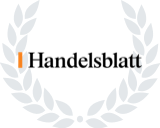 Handelsblatt
"Top Online Broker"
3 times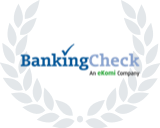 BankingCheck
"Top recommendation"
5 times
LYNX compared to other brokers
Many comparisons of online brokers focus solely on transaction costs. These comparisons often lack detail and neglect to consider other important factors such as the platform's reliability, the ability to trade globally, and the level of professional service provided.
Furthermore, these comparisons generally do not consider the additional fees charged by many providers, such as currency conversion fees, stock exchange fees, dividend fees, fees for exercising options, or other hidden fees.
LYNX provides clients with low and transparent fees. In addition to these competitive fees, LYNX offers a comprehensive total package, such as an advanced trading platform, professional customer services and an extensive product range – important advantages that should be taken into account when comparing brokers.
Definition: What is an online broker?
An online broker acts as an intermediary (or broker) for any private investor wishing to trade or invest on a stock exchange or any other market, such as the foreign exchange market. To do this, the investor opens an investment account and transmits orders for stocks, options, futures, ETFs, or other financial instruments to the stock exchange. For most online brokers, this process of buying and selling financial instruments is fully automated, and human interactions are rarely involved. The online broker receives a fee for this service. The automation of online brokerage, i.e. online stock trading, has made it very easy and inexpensive for private investors to trade on the stock market.
The risks of investing
As you may know, investing in financial instruments involves risks. The valuation of financial instruments may fluctuate, and as a result, investors may lose (part of) their entire investment.
Therefore only invest with money you do not immediately need. If you decide to invest, it is important to be well prepared and only trade in financial instruments you fully understand. Before you start investing, you should consider your investing objectives, your expectations and the possible outcomes.
Market risk is the risk that the value of your investments might decrease because of micro- or macroeconomic developments. For example, declining economic growth can cause the value of a company to go down, which in turn will render shares in the company less valuable. You can partly reduce this risk by having a well-diversified portfolio.
Interest rate risk is the risk that the value of investments might decrease when market interest rates rise. Rising interest rates may reduce consumer spending and increase interest costs for companies. This can put pressure on company profit. A rise in interest rates can, therefore, negatively affect the value of shares, bonds, and investment funds that hold shares and bonds.
Credit risk is the risk that the company or country in which you have invested is unable to meet its financial obligations. For example, a company can no longer pay its interest or can default on a loan. This could lead to worthless investments.
Liquidity risk is the risk that your investments cannot or can barely be traded on an exchange. In that case, your investments are not liquid or illiquid. This means that you (temporarily) cannot close your investments when you want to; you cannot freely divest your positions, or you get a worse price for your investments when you close them.
Currency risk arises when you invest in a currency other than the euro. If the exchange rate of that other currency drops in relation to the euro, it has a negative impact on the value of your investments in that other currency.
Cooperation LYNX & Interactive Brokers
If you are going to invest through LYNX, you are entering into two agreements: one with LYNX and one with Interactive Brokers Ireland Limited (IB).
You are entering into a client agreement with LYNX. LYNX's services are limited to receiving and exclusively transmitting your orders in financial instruments to IB. That is why we open accounts in your name and on your behalf and risk with IB. You therefore give us permission to do. We can also mediate for you in the conclusion of a securities credit agreement with IB and/or an agreement with IB concerning the borrowing and/or lending of securities (including the IB Stock Yield Enhancement Programme). We will only do this, if you have indicated this in the opening form.
You will also enter into a client agreement with Interactive Brokers Ireland Limited (IB). This is because we will open one or more securities accounts and/or cash accounts with IB on your behalf. This will give you access to IB's trading platform and order execution by IB and IB affiliates (including parent and subsidiary companies).