Trading Software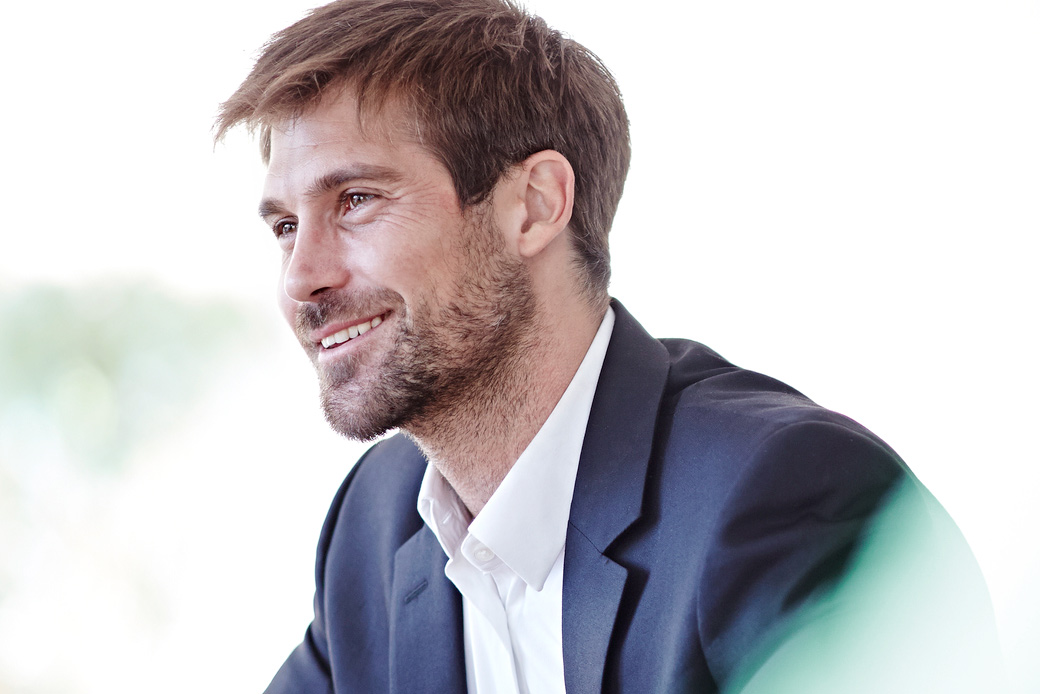 Investing with the professional trading platform Trader Workstation (TWS). The right trading software is the most important tool for you as an investor. It is the link between your trading activities and the stock market.
At LYNX, we know that investors come in all types and that every investor wants and needs different things from their trading software. That's why LYNX offers you various trading solutions; discover which trading software is the best fit for you.
---
Trading software & solutions
Trader Workstation (TWS) — the advanced trading platform
Are you an active trader? Then the award-winning TWS Trading Platform is specially designed for you.
When you need advanced trading capabilities with extensive technical and fundamental analysis capabilities, the TWS platform is the platform for you. You can effectively determine your entry and exit points with more than 60 order types, the depth book, and various trading tools. You can easily install the platform on Windows, Mac, and Linux. Try it for yourself and be amazed at the infinite possibilities this trading software has to offer.
Suitable for you if…
…you are an experienced investor ready to take the next step in your investment career.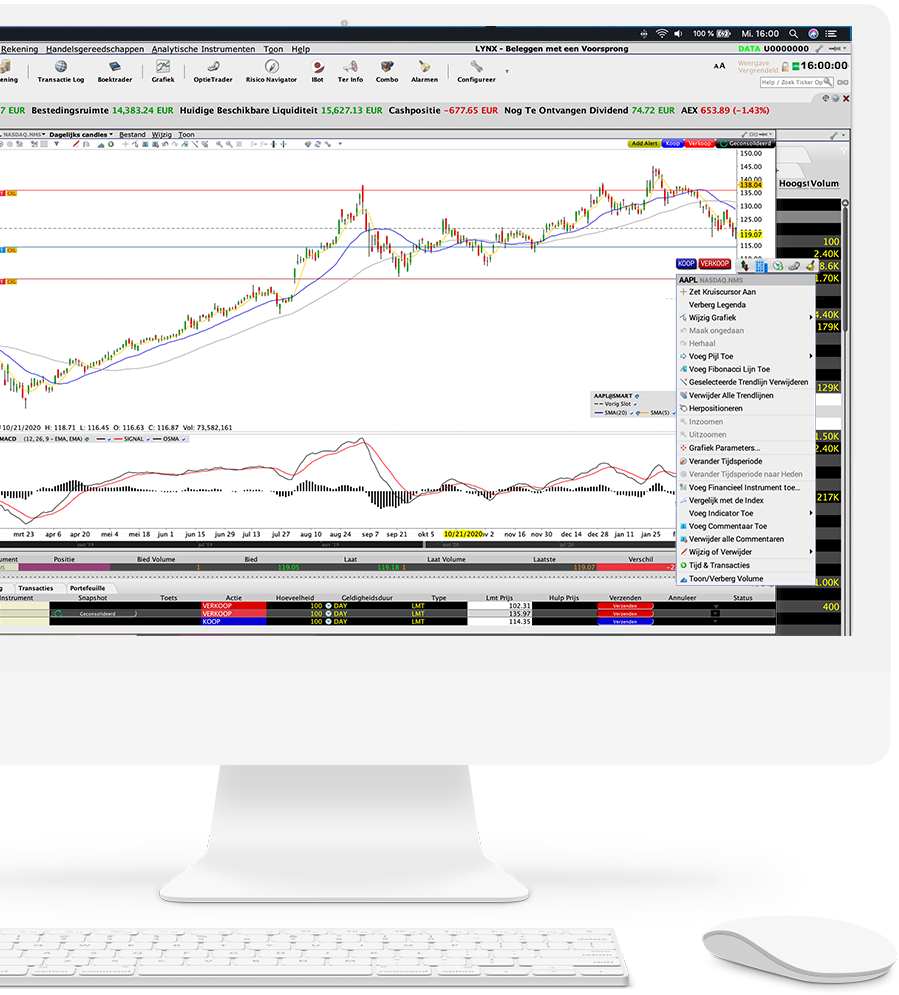 LYNX+ — the practical web trader
Would you rather invest on a platform that does not require you to download any software? Then the browser-based LYNX+ is an ideal platform to manage your investments.
With this web trader, you can monitor your portfolio, add important indicators, place orders, and much more in a simplified way. You can open the web trader in all major browsers, including Chrome, Edge, Firefox, and Safari.
Suitable for you if…
…you are an ambitious investor who likes to use a simplified platform. LYNX+ has a user-friendly interface and, despite its ease of use, offers many options.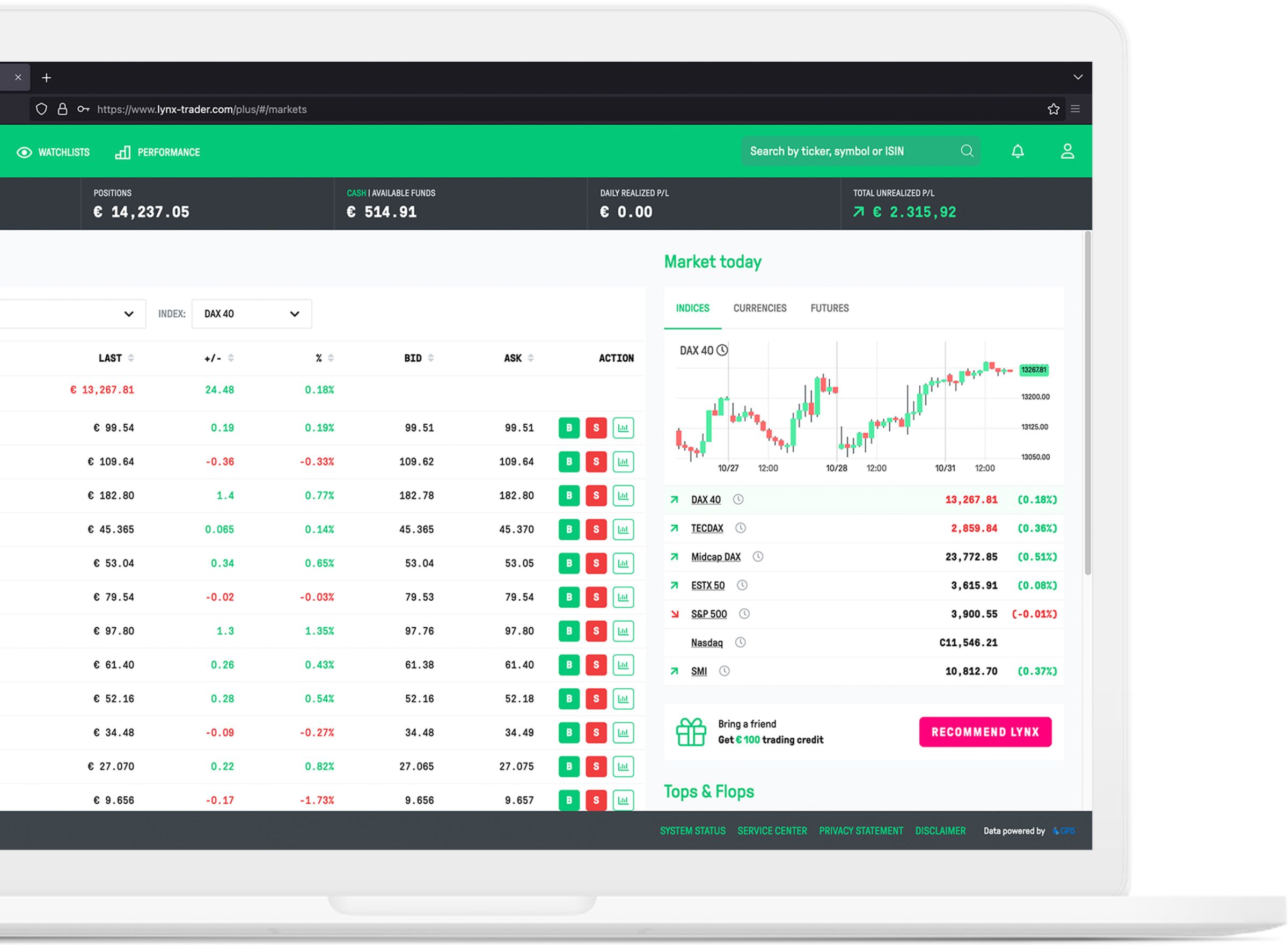 Mobile Trading Apps — the future of mobile trading
Do you have high demands for investing via an app on your cell phone? We offer you Trading Apps that meet all your needs.
Investing via smartphone and tablet is becoming more and more natural. With the InvestmentApps, you can trade quickly and easily, analyze charts, and use technical indicators. The Apps are available for iPhone, iPad, and Android devices. So you don't have to miss a second of the stock market.
Suitable for you if…
… you are often on the road but also want to keep an eye on your portfolio. Investors who want to trade on the go use our InvestmentApps to set up alerts and access innovative trading tools.